About Us
---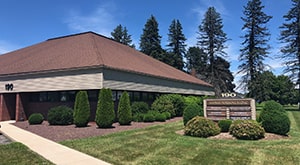 Valley Real Estate Company, LLC and Valley Rental Company are based in beautiful Hadley, Massachusetts, central to both the Amherst and Northampton area. We are a full service real estate company, offering both buyer and seller services for residential and commercial property, rental services of both our owned and managed properties, professional property management and investment consulting. We both buy and sell properties (handling millions in transactions each year), and are currently diversifying our holdings to include a broader range of investments here in Western Massachusetts through our partner company, Valley Building Company.
Our Property Rentals are top notch. We offer unique properties in excellent locations for our tenant base. Properties are available throughout the Pioneer Valley, with an emphasis in the Northampton, Sunderland and Hadley market.
We are proud to call the Pioneer Valley our home, and take great pride in helping others make this same great area their home as well. Contact Us today for more information on how we may help you.
Meet Our Team
We are a boutique firm, made up of a team of diverse talents and expertise. Our team consists of Real Estate Agents, Brokers, Property Managers, Maintenance Crew, Carpenters, Landscapers and other valued Contractors.
Team Bio's Coming Soon!