Pioneer Valley Property Management
Let Us Manage Your Pioneer Valley Rental Property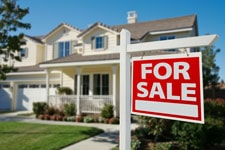 We offer a full range of personalized real estate services tailored to you as a homeowner or investor, whether you're buying or selling a property in the Pioneer Valley. If you are looking for a home to rent, or an experienced team to help manage your own rentals, we have a dedicated group, through our Valley Rental Company, that can help. Please click the links below to see our list of available properties in the area.
Property Buyers
For Buyers, we have experience in new home and existing home sales, as well as extensive experience in working with investors. Please click here to see our list of available properties FOR SALE in the area.
Property Sellers
We offer full service sales assistance and can advise on pricing, staging your home and educating you on what can be expected in regards to offers in today's sales market.
Areas We Serve
We service the entire Pioneer Valley region, with an emphasis on Amherst, Belchertown, Hadley, Sunderland, Northampton, and surrounding areas.